It seems like everyone is working from home in some fashion these days. Whether it's all day every day or a few days a week, here are the top 10 things you need for remote work. These 10 things are what you need for a productive, efficient and safe remote work environment.
Getting Comfortable
Most people have a desk or table they use for setting up to work. It may not be in the most ideal area, or even the most comfortable. However, in order to increase your own efficiency and productivity, you need to be comfortable. You'll want to think about the height of your work surface, the angle of your screen and how your interacting with your devices.
Height Adjustable or Different Height Desk
I thought these were very gimmicky and wouldn't make much of a difference. However, with one person on staff with a bad back, we got one a few years ago. It makes a huge difference in everything from comfort to posture. We have desks from different manufacturers, but all of us here prefer the Jarvis desks from Fully.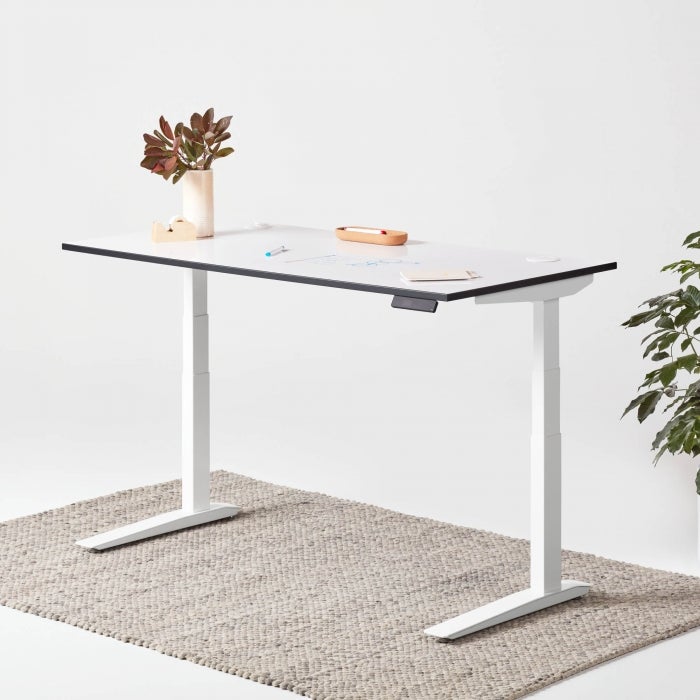 Docking Station with Ergonomic Keyboard and Mouse
If you were able to take a laptop home, hopefully you have a docking station as well. The purpose of the dock is to charge the laptop and have somewhere to plug in your monitor(s), keyboard, and mouse. It also allows you to easily unplug your laptop and be mobile whether you're at home, in the office, or at a coffee shop that will let you sit there.
The keyboard and mouse you use can also make a big difference. Those that come with a PC are the lowest end things you can get. Investing in something as simple as a mouse pad with gel wrist rest or something similar for the keyboard can make a significant positive improvement in your comfort.
There's also the choice of mechanical keyboards that make the clicking sound as you type, those that are quiet, an ergonomic option, or combination thereof. You can even look into vertical mice and split keyboards with a wrist rest if you have hand and wrist issues.
Check out Logitech's Ergo keyboards and mouses.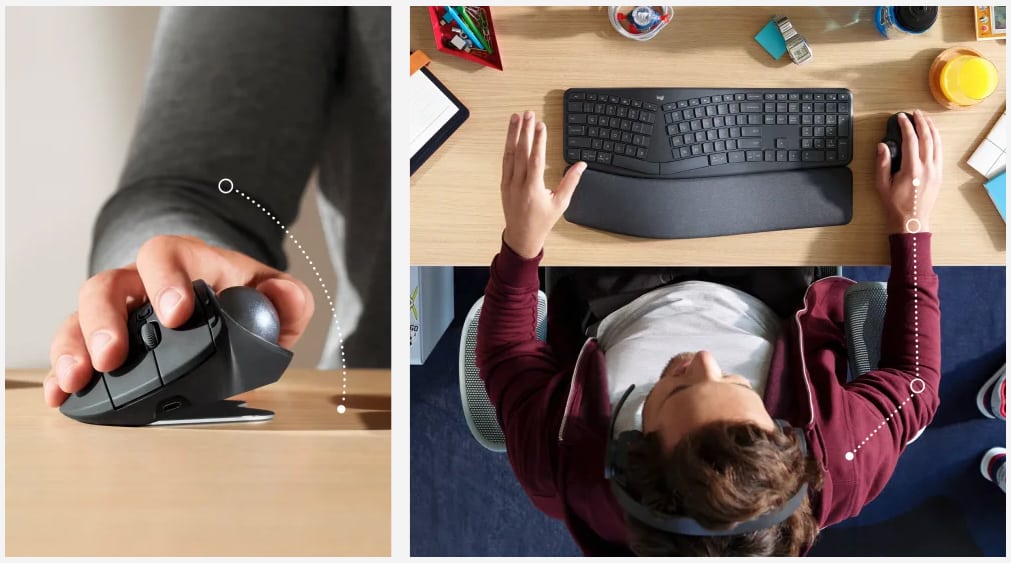 Headset, Mic and Camera
How you interact with the rest of the world is important as you work from home. Having the right tools to be seen and heard add polish and professionalism, even if you're working from your kitchen table.
Headsets and microphones are as personal to people as mice and keyboards. When shopping for a headset and mic, find something with not only good sound quality but that fits your head. There are styles that range from over the head to those that are only around the back of your head. How you wear your hair and earrings can affect the fit and comfort level as well.
Most laptops will have integrated microphones and cameras, but the quality will vary. If it's not making you look or sound as good as you'd prefer, upgrade.
External cameras can hang on your monitor and give viewers a clear view of you and your surroundings. Depending on your environment, just remember to choose a blank wall or something that's work appropriate for your background.
One of our top 10 things you need for remote work is the Jabra Evolve 75! We've been very happy with them.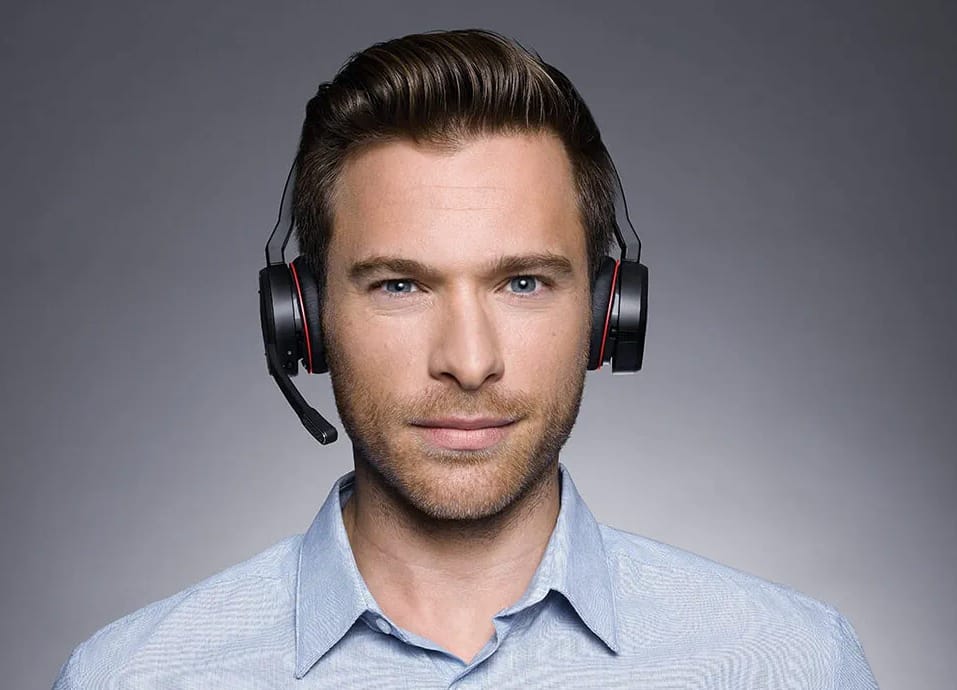 Chair/Pad
Your chair can almost become a part of you as you're working through the day. It effects everything from your posture to comfort level and how long you can work at a 'sitting'. Yeah, you see what I did there. Essentially you need something that has lumbar support, adjustability, some type of swivel and breathable fabric.
If you also have a standing desk, you want to invest in a pad to stand on. These can be anything from a standard kitchen mat to a specialized standing desk mat. Some of the mats have special topa graphic terrain that you can move around on. As you move around on the top of graphic mat it relieves pressure on your heels, legs, back and shoulders.
Security
Working from home doesn't mean that you can simply pack up your things, go home and use your home pc like you're at the office. Most businesses have layers of security, polices and safeguards in place to keep the business, employees, clients and all the data associated to them safe and secured.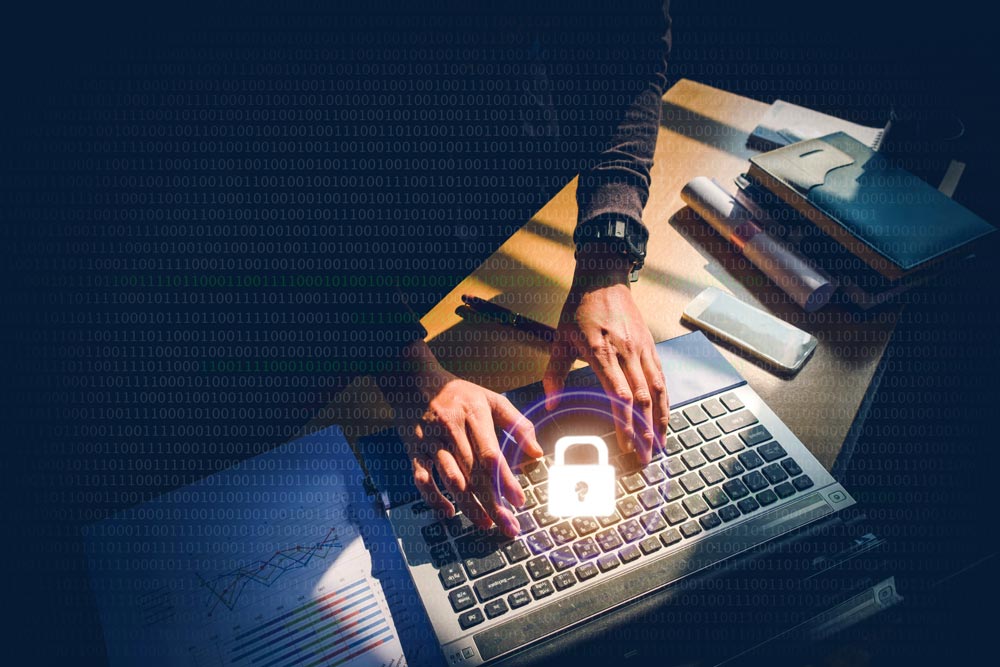 Policies
While it may seem really boring, another of top 10 things you need for remote work are policies. Most businesses have some polices in place to keep people and data secure. If you don't know what those are, be sure you have an understanding of any compliances you may be subjected to and what requirements they (and you) have.
Internet Connection/Router ID & Password
While working from home you want to make sure you have a good Internet connection. If you haven't for a while, check to see what your download and upload speeds are from your provider and check to make sure that's actually what you're getting. As long as you have a fast enough connection to work, you're good to go.
You should also check to see if you are renting your modem or router from your Internet provider. If so, you may want to replace those with items that you own instead of your provider. Also, be sure that you have changed the default password on your router.
WIFI
Your home WIFI connection may or may not be a part of your internet connection. If it is and you use the same device, best practice is to change the name and password on your device. If you have yet to do that, do it today. The instructions and password to get into your device are readily available on the internet.
Some providers provide a public WIFI network for other users with your WIFI. If you are leasing their equipment, this is on by default. Best practice for everyone involved is to own your own Modem and Router/WIFI device. The return on your investment is about a year.
VPN, MFA and Password Management
Your company may have a Virtual Private Network (VPN). This technology allows you to connect to the internal network and work as though you were still at the building. If that is the case, be sure you use it every time you're working and disconnect when you are finished.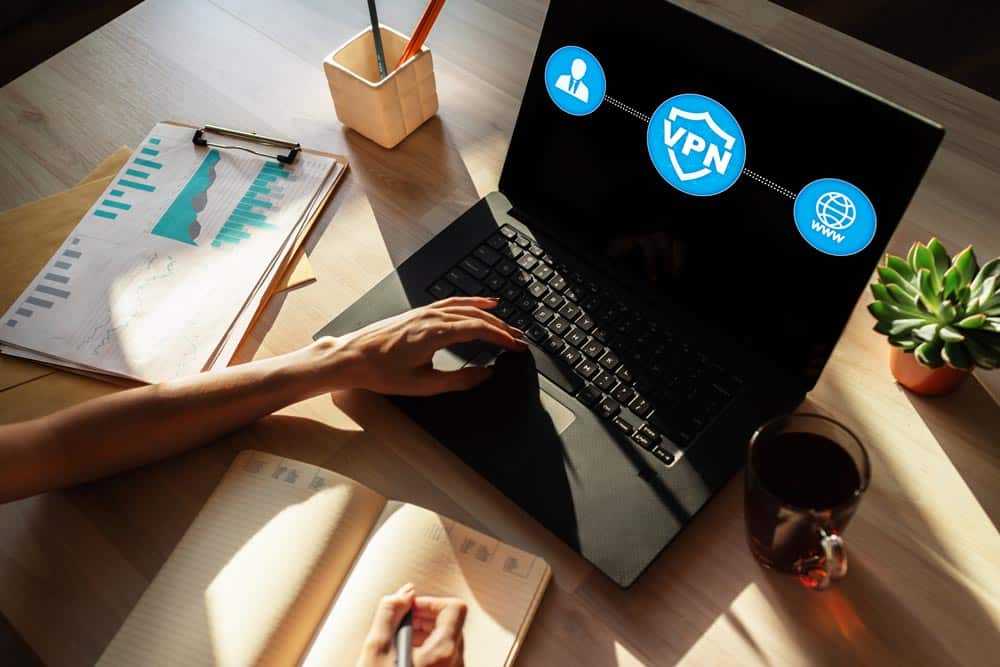 If your company is now cloud based, your login should have Multifactor Authentication (MFA). This asks that you prove you are who you say you are through a signal that is sent to an app. Google and Microsoft both have an authenticator app that many services can tie to. If you're looking for another option that can also bring device security into the picture, Duo is a great option. If possible, do not use the option to send a code to your device. That method has become less secure.
You'll also want to arm your business or yourself with easy to access military-grade encryption and Password Management. Most can be accessed easily though an app or a browser extension. Password management gives you the ability to know who in your company has access to what passwords and when they were last changed. You can also grant access to websites, applications, and data with ease and terminate access just as easy.
Anti-Virus/Malware and Security Operations Center
As with any device that's on the Internet you want to make sure that you have some type of anti-virus or anti-malware software installed and up-to-date on your PC. Windows Defender is a free option and really good for your home PC's. Your partner or IT department can also recommend the standard that you used the office.
Most businesses nowadays also have another type of security that is managed detection and response. Its sole purpose is to watch what's going on and notify someone when there is activity that is outside the norm. This is called a security operation center. This can actually stop ransomware, other viruses and different types of attacks from spreading beyond your PC.
Device Security
If you are using personal equipment to work from home, speak with your IT department or partner. They can help ensure that you have the right tools on your pc in order to comply with company policies. If your device is used by multiple people in your family or household, be sure they understand the importance of information security. If you don't already, lock your screen when you are away from the device, and only use external devices that are approved by your company, even including USB drives.
And there you have it these are our top things to have to work from home. If your company needs assistance in implementing any of these products or processes, please give us a call or learn more about our Managed IT Services for businesses throughout Harrisburg and Philadelphia Metro.